My YouTube + Blog Income Report Nov 2018 | First Report
Make your Dreams Online | My Life Story
Hey, Guys Here is My first Time when I'm sharing my Blog Income report with you and also Introducing you about my new youtube channel. And What kind of Tactics did I use to generate a Revenue? So you can also make money from Blogging and YouTube.
Before this, I've never shared my Income Report with you, because I was busy with my Life.
And here I'm Sharing because you guys can also make money online from Blogging.  💡
Indian Bloggers Life
I'm 22 from India and In this Age, you've to complete your study then look for a job or further study. We have to follow other, our parents give examples of others, Like He is Doing now MBA, She is Doing a Job… Like this… 🙂
And you're typing in this black machine(My Laptop)
Well, My Family is supportive of me and helps me in my passion. They do not force and criticise me.
I've got one of Best Parents in this World.  😀
My Life After College( Blogging >> Job >> Blogging)
So After My College Education for RTU Kota, I continued my Blogging but after 3 months I apply for a Job and got selected.  😆
I got a Digital Marketer Job in Jaipur Rajasthan City and currently, I was living in Kota, So for the Job, I left my Home and Family.
Now I was in Jaipur Rajasthan.
It is full of Culture, vibes and smart city. I Joined my job and working there consistently, I was happy with my 10-7 job. Because I was working in a Travel Package Online Booking Company.
But After 1 week I got distracted and started felling what I'm doing here just 10-7 job, So now I want to quit this and 1 Day finally I got chance or we can say things that push us to quit the job.  🙄
I was really Happy that night when I quit my Job, I celebrate it With My Friend in Jaipur and Late night I reach my hostel Where I was living in Jaipur.
Finally, I come back to Kota and Again Start Blogging and Uploading videos on my YouTube Channel. Because In India YouTube has a great audience and here you can also make a Carrier. (I hope I won't wrong)
Thanks for Giving a Time to my Life, Well Now we should move on our Income Report.
Income Report Disclaimer
I'm just sharing this Income Report because We can Make our dreams online.
The Internet is 21st century's Biggest Revolution and here to start a Business we don't need so much money, team and effort. We can Start a Blog, YouTube channel, Dropshipping business and there are lots of ways to make money online and do that you really wanna do.
We're seeing so many people who are full-time travel and complete their passion by working online. So I got a tagline.
Make your Dreams Online
Yes, I also told my YouTube Channel Subscribers that I'm trying to making my Dreams Online and One day I will doing it.
So That's why here I'm sharing my Income Report so you can Also make Money online and make your dreams.
How I Make Money From Blogging?
Here is my complete strategy that how I make money in my previous month and what tactics did I use to make money form my Small blog with Small Traffic.
I Got a Brilliant Idea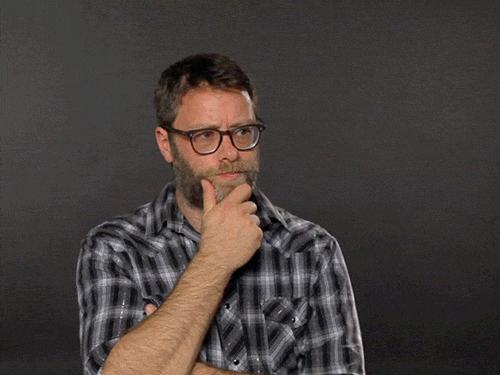 After Quitting my Job I've time to plan something and next month Black Friday Sale 2018 was coming. I knew that in blogging world or online world it is the bigger sale and people spend here thousand of money.
So I decide to target this Sale, But in the First Week of Nov 2018 there was Diwali(India's Biggest Festival) So I spent my whole 1st week in Diwali Celebration, decoration and travelling with my Amazing Family.
I got a Blogger Friend
One Day past I got a friends request. He was a blogger named Lokendra Singh and also from India.
I accepted his request and then later we talked about each other's blog. We both decide to target Black Friday Sale 2018 but on 20 Nov 2018, he has an Exam So he was busy in his study.
But After 20 Nov he started working on His Blog BloggingGenie and me on my Blog.
We were helping each other and keep sharing out strategy with us to drive more sales.
It's time for Work
After the 1st week of Nov now I just have 13-15 Days to work for Black Friday Sale 2018.
So I start writing, continue writing and making a new post. Because I was working after months on My blog so I have to work more, updating my popular post and everything. I start writing SEO optimized Post and making each post valuable.
In these 15 Days, I wrote 15000+ words on My Blog + Other Blog Post sites(Quora and Medium)
Finally, till 22 Nov my 13 New Post are on SERP which have Black Friday Offers and my Affiliate Links.
Result of Work
From my 13 Post, 4 Post were Ranking for my Targeted keywords in under Top 5 on SERP. 🙂
And 2 of Most Searched Post Are Ranking on 2nd Page of SERP. But I don't have time to decrease their rank in SERP.
2 of my other post are ranking on the 4-5 page of SERP and 4 are not ranking because they are just published and don't have such great content which can fight with big competitors.
One thing that I tried and did here the first time, I was checking post ranks for my keywords everyday and If it Increases I again start work on the port. I learn this technique from my Job.
My Site Got Hacked
Before 1 Day of Black Friday Sale 2018, My site got hacked because I installed a Nulled Plugin.  😥
It was very sad moments for me because on the first click on any page website was redirected to another malicious site.
With the help of Lokendra, I fixed it. Thanks, Buddy  😉
It's Time to Drive Traffic and Sale
Because Only a Few of my posts are ranking on SERP so I was hard for me to get Organic Traffic.
But I also give me some input on Social media and Quora.
I targeted Pinterest because Pinterest is using by mostly Blogger in the USA so it was a good option for me as well I also share on Facebook an start writing answers on Quora.
The Whole Night I didn't sleep because when nigh start in India the Day stars in the USA. So I start living my life as a USA person and changed my Mobile and watch time according to the USA.
In a result that Day I really got some good traffic, It was the highest traffic in my Blogging Carrier.
Finally, Income Report & States
I got very few page views and making a sell in these amount of page views was really hard but I did it.
Here is My Blog Analytics Report of my Nov 2018 Month.
so here are my sources from where I make money. I made the most money from My Hosting Affiliates.
CJ Affiliate – $140
Bluehost – $65
Share A Sale – $201
Impact Radius – $48.72
A2 Hosting – $85
1 Sponsor Article – $10
Total Income – $550
Expense – $0
But you know guys it is still pending and to receive this amount I've to wait for 30 to 45 Days.
Now Let's Come on the YouTube, Here are the states on Nov 2018.
So now I'm working on Blog but giving my most time on YouTube Channel.
Plans for Future(Blogging + YouTube)
This is my Frist Time when I'm sharing Income Report So I also have to plan for this month otherwise I've to do preparation for a Govt Job.
For my Blog
I decide something this month the first time and I'd like to achieve my goals.
Page Views – 3000
Article Publish – 4 (Bcz I'm busy on YouTube)
Pinterest Page Views – 35k(Now 22k)
FB Group Members – 20k (Now – 13k)
For my YouTube Channel
Subscribers – 1500 (Now – 880)
Views – 15k
Video – 30 Videos (Whole Dec Month)
Let's Wrap this Post
Now, This is my First Income Report and here I've described my strategy and tricks to drive sale and get traffic.
Making money online is not so hard we can easily make we just need a passion and time to learn thing show warks. After getting our some inputs in this we drive money from online. Probably it is visual but here we get real cash that we can invest.
I hope you guys like this post, Right now I'm writing this article in a hurry because I've to go somewhere in my town with my Family. 🙂
Do you Want to Make Money Online
If you guys also want to make money online like me, or like your favourite Blogger.
You guys can also Start a Blog, Here you don't need so much invest like the business and don't need much technical knowledge.
If you've decided about Start a Blog his are my best Article to Start a Blog.
If you need any Help just Contact me, I'm ready to help you.
Facebook – Divesh Diggiwal 
Mail Me here – [email protected]