iThemes – A Complete Review
An overview of iThemes products
iThemes
Features

Uptime

Page Speed

Ease of Use

Customer Support

Value for Money
iThemes is part of the Liquid Web Brand Family whose purpose is to deliver software, solutions, and managed services that keep businesses dreaming bigger and doing more.
You may have heard of iThemes being referenced as a one-stop-shop for WordPress websites since they offer a variety of services. From security, through hosting, theme building, and more.
There are various other professional plugins to help you run and manage WordPress websites but the idea of getting everything you need from one place seems great.
So the question here is: Is iThemes really the go-to, one-stop-shop for WordPress websites?
In this article, we will explore some of their most popular products and give you the final verdict.
Shall we?
iThemes Coupon & Promo Codes
iThemes Coupon Code, 50% Off Discount & Promo Code
iThemes Coupon Code, 50% Off Discount & Promo Code
What is iThemes?
iThemes offers Professional Plugins & Training to help you manage your WordPress websites. The company was founded in 2008 by Cory Miller when WordPress was still at version two.
When iThemes launched, they were one of the first premium theme companies to appear, making it one of the biggest names in the WordPress themes sector.
Through the years they have shifted their focus from themes towards WordPress plugins. This got them to now having some of the leading WordPress security, backup, and maintenance plugins available in the market.
Overview of iThemes products
iThemes' product portfolio contains a vast array of WordPress themes and plugins as well as training material in the form of on-demand videos and live webinars.
1. iThemes Training
With iThemes training, you get an amazing opportunity to learn some very valuable WordPress skills. But more importantly, the training content will help you grow your business and achieve your goals.
You will be learning from the best, in a live format, and in real-time, along with an interactive webinar chat. However, if you can't attend some or all of the live webinars, you can watch the webinar replay videos and review the course downloads as you please.
Besides the WordPress basics training, you also get an extensive library of other professional cl; asses and more advanced training.
So this will be suitable for almost everyone, from absolute beginners to some more skillful users. Another very useful feature is that you get access to an exclusive members-only slack channel with advice, tips, and feedback.
When it comes to pricing, there are two plans, the monthly one and the annual one. If you choose to pay monthly it will cost you 39$/ month, and if you choose the annual plan it will be 399$/year.
If you are unsure about buying either one of them, there is a free 30-day trial for you to try it out first.
2. Themes and Builder
To talk about themes we have to talk about Builder. This is a framework that features an integrated layout editor that makes it easy to create custom websites for WordPress.
Even though it can be used on its own to create a WordPress website from scratch, more than a hundred Builder child themes have been produced to make it easier to create specific types of websites.
You can quickly transform your WordPress website by giving it a look that matches the needs of your project.
The main Builder tools are:
The Editor tool, which can be used to create custom page layouts;
The Style Manager and its customization controls;
The optional Builder Blocks.
In terms of pricing, it ranges from the foundation pack at 80$, the developer pack at 150$, and finally the all-access pass at 197$.
3. iThemes Plugins
Now as we have mentioned before the iThemes focus has been more towards plugins so let's explore some of their most popular ones and bundle options.
3.1. BackupBuddy
As you know, WordPress doesn't include built-in backups to protect your website. So back in 2010 BackupBuddy was developed to fill that gap and protect you from several activities such as hacks, malware, etc. that could otherwise destroy your site.
It gives you full control of how backups are done, managed, and restored on your WordPress website.
BackupBuddy takes the pressure off protecting your website from being lost forever. It is one of the most popular solutions that makes it easy to clone, migrate, and manage multiple website versions.
It backs up your entire WordPress installation, making sure you have a copy of all your WordPress website files.
Once BackupBuddy completes your backup, you get a downloadable zip file of your entire WordPress website making it easy to have everything again if something bad happens.
No wonder it is so loved by web designers and developers.
In terms of pricing, it starts at 80$ with the blogger pack, then you have the freelancer pack at 127$, and finally the gold pack at 199$.
3.2. iThemes Security Pro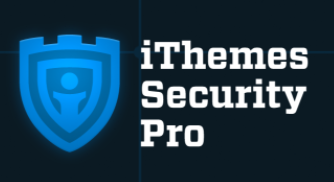 Still following the same protection and security principles there is the Security Pro plugin.
Because WordPress currently powers over 25% of all websites, it has become an easy target for hackers with malicious intent.
So with the iThemes Security Pro, you will have an extra protection layer to keep your site safe and save you a lot of troubles.
The main features of security pro are:
Brute force detection to protect against password guessing;
File change monitoring and detection;
Ability to lock out bad users attempting to access your site;
An away mode to prevent admin access for set periods of time;
The ability to hide the login and admin pages and URLs;
Scheduled database backups
Email notifications and alerts of potential breaches and issues.
When it comes to
pricing
, it is similar to what we have seen, starting at Blogger for
$80,
Small Business for
$127, and
Gold at $199.All of these are paid on a yearly basis.
3.3. iThemes Sync
Sync was created to help you manage and maintain all your WordPress websites from one place. Instead of logging in to multiple websites, you have one central dashboard to perform WordPress admin tasks.
The intention is to simplify the process of switching between websites and making it easier to manage everything at once.
You get to update plugins, themes, and the WordPress software through one dashboard making it a lot less time-consuming.
The main features are:
One-click WordPress Updates;
WordPress Uptime Monitoring ( monitor uptime, downtime & overall performance for all your WordPress websites);
SEO Checker + Google Analytics & Google Search Console Reports;
WordPress Theme & Plugin Manager;
Remote WordPress Backups & WordPress Security Action
Customize the WordPress Dashboard for Clients.
The pricing for Sync starts at $6.99/month for 5 sites, $9.99/month for 10 sites, and  $19.99/month for 25 sites. You also have the option to select annual plans in the pricing plans section.
3.4. Bundles
If you wish to get a variety of iThemes products, instead of buying them individually,  you can easily acquire them through a bundle. There are the Agency bundle and the Plugin suite.
With the agency bundle the current price is 449$ and has access to BackupBuddy, iThemes Security Pro, 25 Sync sites, Restrict Content Pro, WPComplete, 50GB Stash, Content Upgrades, Landing Pages, BoomBar, WordPress Themes, Builder and Training.
The Plugin Suite essentially gets you the most popular plugins as you can see on the image below for 299$ for a single site.
Conclusion
There really is a lot you can get with iThemes and we have only done an overview of some of their most popular products.
If you wish to find out more in-depth about all of their products you should check their website.  With that being said, we can get into our final thoughts on iThemes.
They have a lot of great products in the market with competitive pricing, making them one serious option to consider when it comes to the best WordPress website management products.
We also believe it is the go-to one-stop-shop in the market to getting everything you need. It is simple and convenient if you don't want to spend a lot of your time researching different plugins from different companies.
The bundles even make it easy to just get everything you need with one payment operation. Now it's up to you to decide if iThemes is the right fit for you and your budget.
If you do wish to get any product, enjoy this discount code to get the best Black Friday/ Cyber Monday deals.