12 Ultimate Ways to Find Powerful Endless Next Post Idea
Getting new blogging ideas is really complex and tough that what to write for making a new post. Finding for Blogging ideas is easy but sometimes it is hard to find a blog idea. next blog idea is very important after posting one post to continue your site.
when i start blogging it is really hard for me that what to write. then after suffering many days with this problem, i found some tricks to overcome this issue. here i have been sharing some tips that i am using for finding my next blog title.
Finding Endless Next Blogging Ideas
#1. Plugins
Install some plugins to get next blogging ideas, here i telling about Eazy Blogging Deas plugin that helps for your next posts. this plugin finds the popular blog post on different websites and shows the results, based on your entered keyword.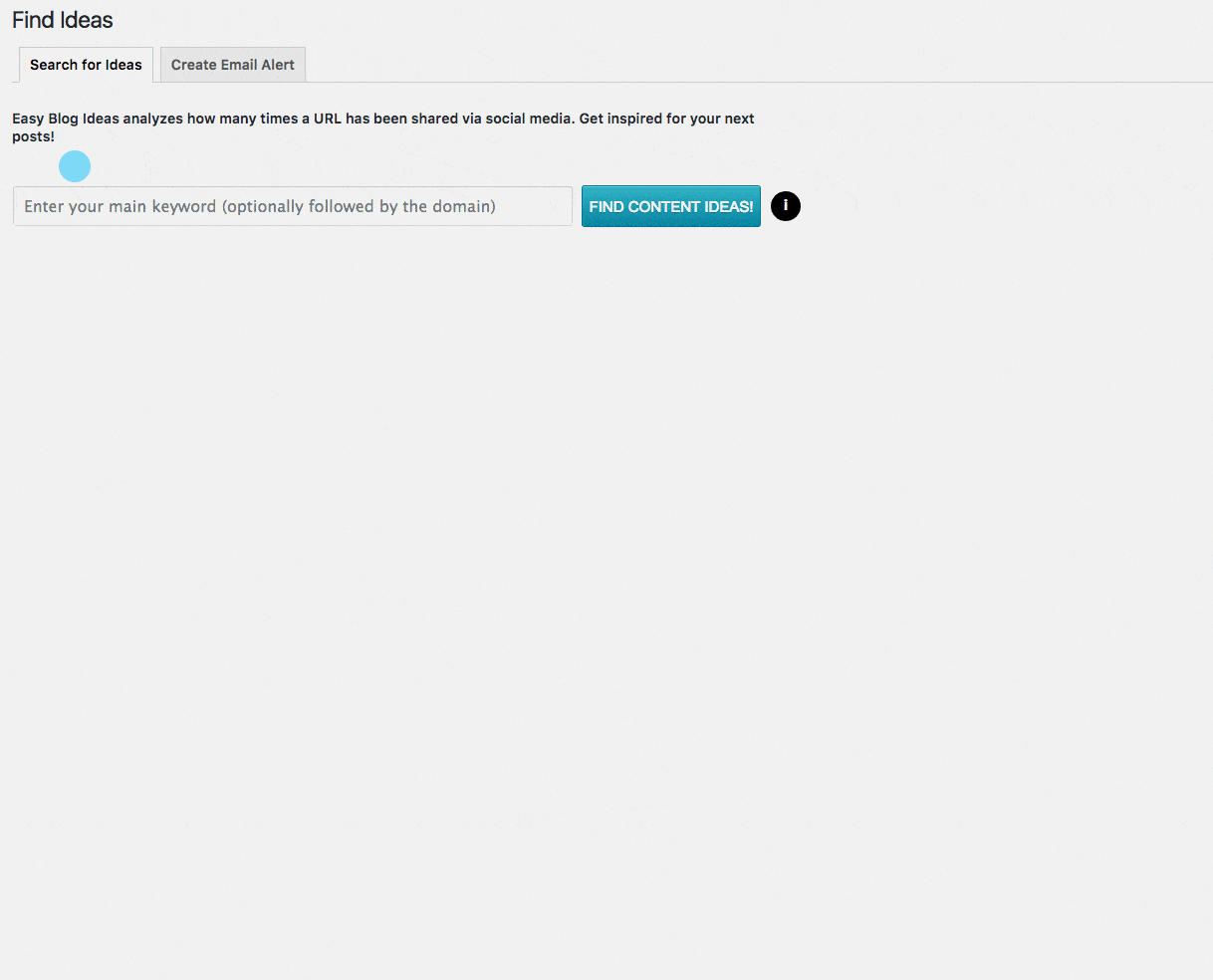 #2. Inline Words
In the blogging world, we type and use many words sometimes we type some new words and new terms defining these words
Example :
if you have used " CDN will improve performance " in any your old blog post, then you can write about in next blog :
Top __ CDN network
How CDN works
How to setup _______ CDN
#3. Before or After Post
Before and after mean new post that is related to the current post.
For Example:
If I am writing a new post about backlink checker tool than before this post I should write a post What is Backlink and after this post, I can write a new post How to build backlinks.
#4. Find What Other Looking For
Google is the best friend of every blogger. use google suggestions for finding next blog post idea
By typing some words in google search check what other peoples are searching and what is on trending.
In Search result page Google also show related search downside of the page. take a look there it will also helpful for finding a keyword.
#5. Google Trends
Google Trends show country wise trending topic, We can pick a topic from their for our next post.
#6. Social Media
Social media is now the biggest community with the half of world population and social media is now best palace to find what is on trending what peoples are sharing and what they are following.
You may like some pages on Facebook and follow some topics that are relevant to your blog. As well you should also join some Facebook groups where users post their doubts and question. you can pick a topic from theirs.
I also used this method, I have joined some Facebook groups that are related to my niche group members share their problems and ask some suggestion then after commenting on their post I start thinking about writing a new post related to their suggestion or problem.
#7. Comments
Check your comments what your visitor wants in your next post and what is their query about a topic.
Sometimes many users comment their suggestion and some question find a post topic from their and write next post.
#8. Go For A Walk
#9. TV, Books, Magazines, Movies, Other Blogs
Read Books and Magazines and find some topic relevant to your blog.
Like as TV is also helpful to find an idea for a post.
After finding a niche we can make some friend online who is also blogging on the same niche. and we continue reading their blog what about they are writing. As well our competitor's blog is also a great place to find a post idea. we can continue following them and spy on their blog content.
#10 Time To Que | Quora
Search what peoples are asking type some related query and find some questions
Let's gossip :
Share your story with us, what kind of issue you have faced while you are finding ideas for next blog and how you solve this problem and how you make your blog first-rate.
10sec | Thanks For Support Us :
if you think our blog is really helpful and lovable, kindly support us by sharing this post or blog and help others and follow Vasudhaiva Kutumbakam.