Divi Elegant Themes Black Friday 2022 Deals!
Make the most of the Divi Black Friday Discount plus much more!
Black Friday only comes around once a year, and it's a tradition for companies to have an awesome sale for you to capitalize on! Elegant Themes are no different.
This Black Friday, on November 26th at exactly 12:00 AM UTC-6, Elegant Themes is offering free prizes worth over $1 million, a massive Divi Black Friday discount, bonus gifts, 3rd party product perks, and many other discounts.
But that's not all. If you use our Divi Discount Coupon, you can get 25% off on top of what Elegant themes is offering already.
Let's take a look at the entire offer with the latest Divi Theme Coupon & Elegant Themes Discount Code:
10% Discount - Divi Page Builder Coupon
Get 10% instant discount on the Divi page builder or Divi theme.
10% Off - Elegent Themes Discount
Get Up to 10% discount on Elegant Themes products Divi, Bloom, Monarch, and Extra theme. All the tools are included in the Elegant Theme's pricing plans.
$1,000,000 In Prizes
Whilst supplies last, every customer that makes a purchase will get a free prize. And if you're one of the first customers to take advantage of the Black Friday sale, you'll be rewarded with bigger and better prizes! But, this is only while supplies last – which usually isn't very long.
The Divi Black Friday discounts cause products to sell out ridiculously quickly, so don't miss out on these crazy deals and make sure you mark the date and time down in your calendar! It's going to be wild!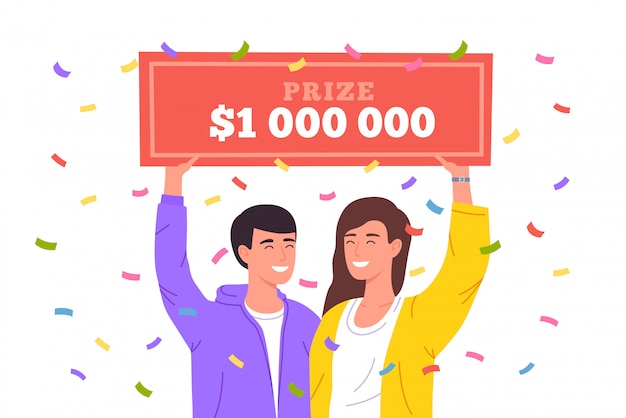 Biggest Divi Black Friday Discount Of All Time
During Black Friday and Cyber Monday, Elegant Themes have their biggest discounts. And while usually you can use our coupon link to get 25% off, you can use it on top of the Black Friday Elegant themes discount for this one time only and unlock an amazing offer. You don't want to miss out on it.
If you've been waiting on the perfect time to join Divi and its amazing community or to upgrade to a Lifetime account, this is the moment!
Let's remind you what Divi has to offer.
What is Divi?
Divi is one of the most popular WordPress themes in the world. In fact, Divi is much more than that, it is the ultimate visual page builder. It seamlessly blends functionality with creativity and is the go-to website builder for millions of people.
Whereas most other visual page builders will offer you add-ons and plugins to compensate for the lack of functionality their page builder brings, Divi has all the components – or modules – necessary to build your website within the builder.
And by all, we mean everything you actually need, with no unnecessary extras meant to catch the eye. Divi has 46 modules, each serving a separate purpose to make your website complete. To give you an overview, we've grouped all 46 modules into different categories depending on their role: Functional, Design, Portfolio, Video & Audio, Blog, Fullwidth, Products, Contact, and Miscellaneous.
And that's not even half of them. The Divi Builder meets all your needs, and this Black Friday sale is the best time to purchase it.
Be sure to check out an in-depth guide of what Divi has to offer.
Exclusive Divi Builder Packs and Themes
In addition to a huge discount on Divi and free prizes, Elegant Theme is also giving away exclusive Divi Theme Builder Layouts and Templates to anyone who takes advantage of the Black Friday sale. Included are beautiful custom post templates, headers, footers, category pages, and many more. And all of these can be used straight out of the box!
Once this sale is finished, you will never be able to get these packs again, ever. So make sure you don't miss out!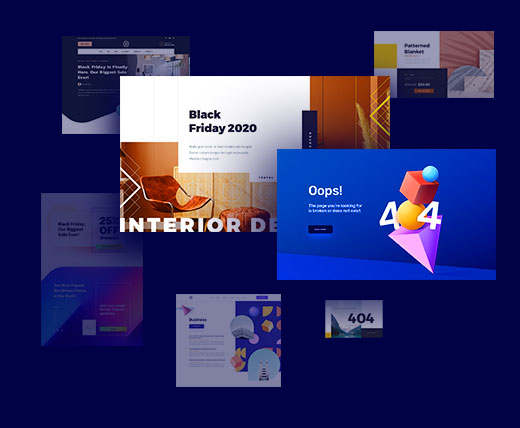 Exclusive Divi and WordPress Product Deals
Just when you thought you couldn't get more, there's more! You will also get exclusive Black Friday deals on numerous other products too, and like with the Divi Builder discount, these too will be the best Black Friday discounts you can find.
As with all the other deals, they will be available to Elegant Themes Lifetime customers and anyone who buys on Black Friday.
Win A Free iMac Pro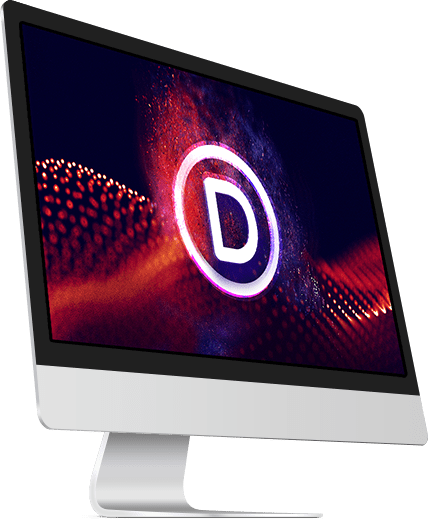 If you can't wait for Black Friday and need to whet your appetite somehow, you have the opportunity to win an iMac Pro, for free! But how do you enter? Entering the giveaway is the easy part, simply fill in this form. The more raffle tickets your enter into, the higher the chance of you winning!