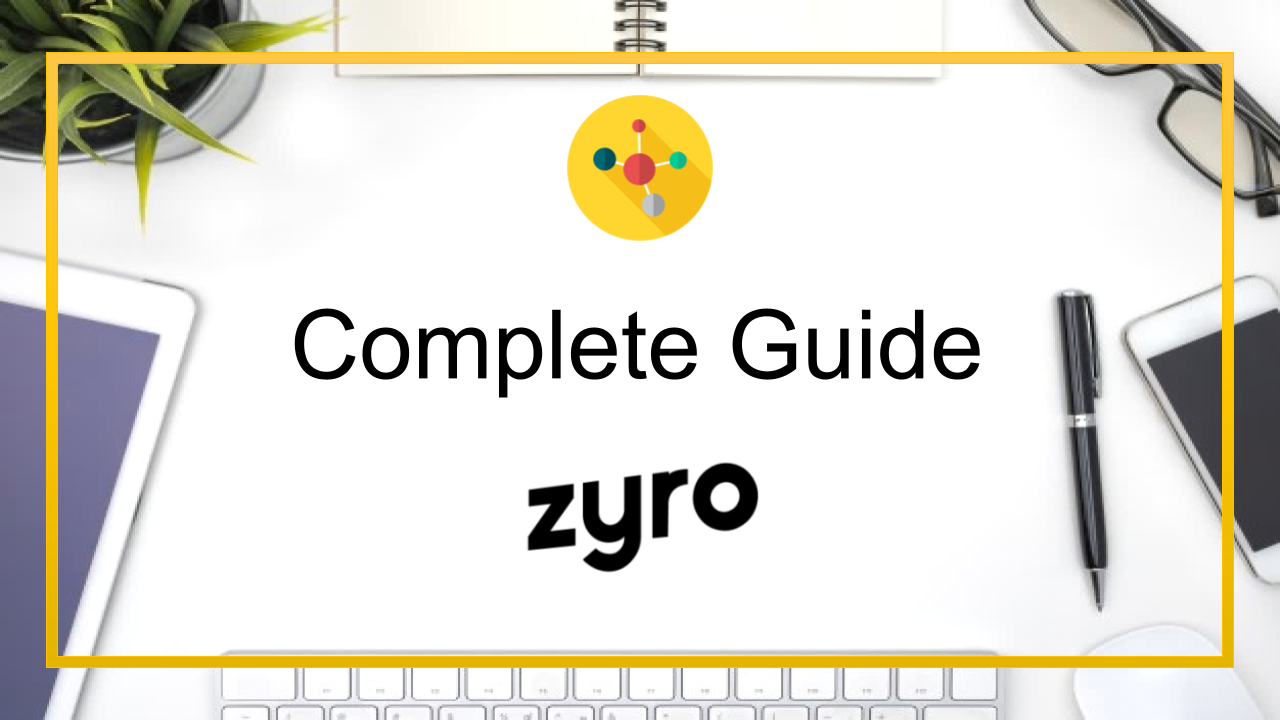 Zyro Website Builder – A Complete Review
Review of software company and website builder Zyro
Zyro
Features

Uptime

Page Speed

Ease of Use

Customer Support

Value for Money
Zyro is a software company that offers a modern, easy to use, and user-friendly website builder. It originates from Lithuania with Hostinger as their parent organization.
With Zyro you can easily design unique, beautiful websites, and online stores. And more excitingly, it is available in sixteen different languages, including German, French, Italian, Russian, and Spanish!
Aside from that, in this Zyro review, you will read about what can you get from using this company's service.
So let's get started!
Zyro Discount and Coupon Codes
Get the best deals with Zyro right here:
Zyro 89% discount on online website plans
Get up to 89% discount on online website plans
Zyro 68% discount on e-commerce plans
Get up to 68% discount on e-commerce plans!
Ease of Usage
It is one of the easiest website creators available today, therefore it is incredibly user-friendly. You only have to bring your creativity and Zyro's AI-powered tools will make it the simplest possible for you.
It uses a drag-and-drop editor, with no experience needed at all in coding. It is a great option for people who are just starting out using website builders.
You get a basic website, which is hard to change and customize if you have specific needs like chat or pop-ups. 
Top Features
1. Their 24/7 Customer Support
In Zyro's reviews, you can read about the possible delay in the support coming your way. Some had to wait hours, in a few cases days for an answer to their problem.
The majority of the customers who experienced problems were content with the service they got and the quality and competence of the support team. 
2. Gorgeous Designs
It has hundreds of templates that you can pick from. All you have to do is choose one and start building your website. It gives you a professional-looking website without any designing skills.
Once you have chosen a template you can not change it to a different one, which can be an inconvenience.
3. AI Website Heatmap
A website heatmap analyzes how people interact with your site. It shows you what your website's visitors focus on most with their cursor.
This gives you the knowledge you need to change your website's layout, to gain the most out of your visitors, and maximize conversions. 
4. Mobile Management
You are able to create your online store optimized for mobile users. Each website is 100% responsive, meaning smartphone users will have no problem navigating your pages. Every feature on your site is available for both desktop and mobile users. 
5. AI Content Generator
Zyro content generator creates content for any type of business. It is a fast and easy way to get an idea of what to write on your site.
It uses texts from different industries and writes similarly to them, making sure in the process that the generated text follows the best online copywriting and SEO methods.
You will have to tailor it to fit your website, but you still save a huge amount of time using this tool.
6. AI Business Name Generator
Their AI name generator creates a unique new name for your brand out of a few keywords.
However, it mostly gives you random, unintelligible words. If you have a lot of creativity it can possibly give you ideas from which you can start to create a name.
7. Slogan Generator
Just like its other free features, their slogan generator comes up with some incomprehensible sentences or generic phrases.
It is hard to use if you are looking for something that is finished and fitting for your business. It could work only if your keywords fit it perfectly, otherwise, you will have to rewrite it.
8. Logo Maker
It is an easy to use designer and you can make a simple logo. You don't need any skills to make it on your own. 
You can customize the icon with a symbol search tool, which gives you multiple options for any word. You can also change the size and choose from ten fonts for the text of your newly created logo.
It is a good tool for anyone in need of a basic logo.
With their newly introduced AI-powered generator now you can also get a free logo in under a minute. With just three clicks, choosing a starter logo, then selecting the color, and lastly a shape.
It is not customizable, however, it is a great starter if you are searching for an idea of what your new logo should look like.
Pricing
Zyro offers four monthly payment plans: 
BASIC ($11.49) for which you get 3GB Bandwidth and 1GB Storage, Blogging tools, AI branding for your business, Designer-crafted templates, SEO, security with SSL, and connecting your own domain.

 

UNLEASHED ($12.99) gets you unlimited Bandwidth and Storage, and on top of the Basic plan's features, you get Messenger Live Chat, Google Analytics, Facebook Pixel, Google Tag Manager, and Visitor remarketing.

ECOMMERCE  ($22.99) on top of the aforementioned you can accept online payments, sell 100 products, track orders, give multiple payment options, and have inventory, shipping, and tax management.

ECOMMERCE+  ($29.99), which gives you the possibility to display your page in various languages and sell on multiple platforms unlimited amounts of products.
If you purchase your chosen plan for 4 years you can get up to 78% off the price. They offer 24/7 customer support in the form of live chat and email.
For anyone unhappy with what they have got, Zyro offers a 30-day refund guarantee.
Conclusion
Zyro is a good option for anyone who is starting out on taking their business online. It is easy to use with its drag-and-drop editor and saves you a lot of time with different tools.
Their free and cheaper options have their limitations and are not the greatest for long term use. They took out their free plan, meaning that you can no longer just try it out.
You will have to purchase it in order to see how it works and if it something you would like to work with. The more advanced plans are worth the money, this is shown by the fact that their ECOMMERCE plan is the most popular among all of them.
If you choose the plan preferred by most, you will end up with a great deal. Zyro will take care of inventory, shipping, and tax management, which can be a great help for small businesses.