12 Best WordPress Hosting in India 2020 ⇒ [₹45/mo + Free Domain]
Get best WordPress hosting in India at Cheap Price with Maximum Offers.
This article has a collection of cheap and best WordPress hosting in India 2019 for your blog or websites. Here you'll get top 12 best WordPress hosting providers with their pros, cons, page speed and loading time. Heyy Guysss… Are you looking for: 😯
Best WordPress hosting in India?
or
Cheapest WordPress hosting India?
or
Best web hosting for WordPress in India?
or
Cheap and best WordPress hosting India?
Then you're at a right page
This article will completely help you to choose Right WordPress Indian Hosting. 😀
This page will help you in:
Understand What is Hosting
Your need and types of hosting
10 Super Cheap WordPress Hosting
Hostings's Speed & Server Uptime
Features of Hosting Services
Cheap Plans of Hosting
Why this Hosting is good
Suggest you Right Hosting
FAQ about Web Hosting
Scroll the whole article, to find your all answers.
---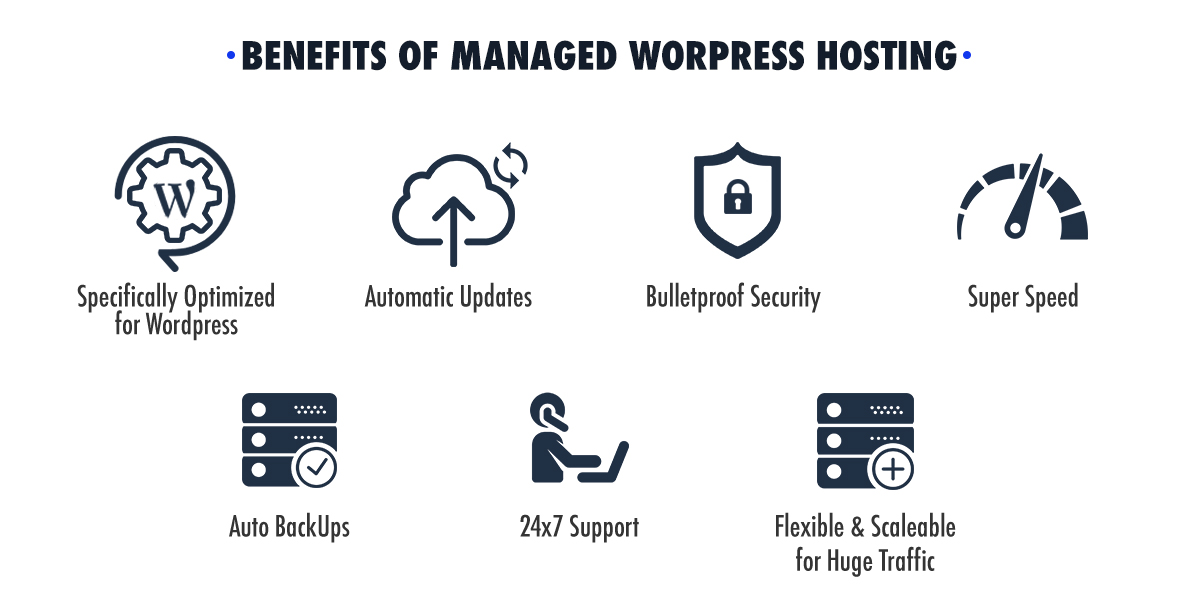 While I was planning to write this article. I thought was possible things I can share with my audience so they can get, best WordPress hosting solutions according to their needs. Then I take a look back to my past experience on different hosting platforms.
During the last 4 years, I've tried approx 7-8 different web hosting for my different purpose.
So while writing this article, I added my experience and real thoughts about hosting with their plan that I used. Here I've also suggested best hosting according to user's need. One more Info that I'd like to share with you before starting Top 12 best WordPress Hosting for India Listing, that some WordPress hosting has Indian Price plans but some web hosting has Global price plans in USA Dollars.
Info – So I've converted their $ price into our Indian rupees | $1 = ₹ 70
Hoverer I've personally experienced so many of these hosting but for better hosting reviews here I've also added hosting page speed and server uptime But for this, I've to taken data from a third party site which is an expert in hosting review, so here I picked up speed and uptime data from HostingFacts site.
Info – Hosting Page Speed and Server Uptime has included from HostingFacts Site.
So Finally we are now ready to jump on our listing of best Indian WordPress hosting providers based on their Price and Performance.
12 Best WordPress Hosting in India
Here are a list and review of best and cheap WordPress hosting in India.
1  GoDaddy India
GoDaddy is a leading Hosting & Online Web Service company, which has 17 million customers worldwide and managing 73 million domain names. GoDaddy is the best web hosting for WordPress in India, why?
Here you get FREE Domain + Valuable Hosting at just under ₹1500. 😀
It is a world famous Domain Name registrar and It also provides other services like Hosting, Email and Office packages. Recently GoDaddy made lots of new changes in their hosting plans to make it reach easier for everyone. This is the best and cheapest web hosting in India for Beginners due to low prices and good features. It is a super premium hosting due to its quality of speed, support and server optimization.
GoDaddy Speed & Uptime
Page Load Speed: 455ms
Server Uptime: 99.96%
GoDaddy WordPress Features
Free .COM Domain Name
Fastest + Chep Web Hosting in India
Accept Payment from Debit card and UPI
24/7/365 Expert support available
Superior performance and load times
You can buy minimum for 1 year.
Security monitoring and DDoS protection
A flexible, easy-to-use control panel
1-click install of 125+ free applications. (WordPress, Joomla, Drupal, etc.)
GoDaddy WordPress Plans
GoDaddy Hosting India price starts at ₹99/month to host 1 domain name with 100 GB Storage and a Free Domain name. the best part of GoDaddy Hosting plans is you can grab this cheap hosting for 12 months at the same price.
It has 3 different price plans, you can grab any hosting plan according to your Blog or websites need. Its upper plans are so good if you're a developer or want to host multiple websites and need massive bandwidth or storage. GoDaddy is cheap WordPress hosting India solution for new WordPress users.
 💡  For Blog or Website Beginners I Highly Suggest its Basic Plan (₹99/month).
Its GoDaddy WP hosting is the Fastest and Cheap WordPress Hosting in India which provides you with all essential features for WordPress(Daily Backup, Auto updates, airtight Security and SEO Plugin). Even I've personally used GoDaddy WP hosting and found this cheap hosting really amazing, during my Hosting period I also have done many tests like Speed, Server upTime and Support on GoDaddy, Below you can see my complete review on GoDaddy Hosting.
If you want to Start a Blog with GoDaddy here below is my Awesome guide:
GoDaddy is Best For
It is dirt cheap(₹99/mo) and best web hosting for beginners.
Blog Beginners
Who wants to create site and Blog in low budget
If you need a good hosting for 1 year
2. Bluehost WordPress
Bluehost hosting is one of the leading web hosting, which is using by more than 2 million websites. It provides Shared, WordPress, E-commerce and Cloud Hosting. Bluehost is the most Popular Hosting Across worldwide and it is also the 1st choice of Bloggers. It is cheap and best WordPress hosting India because here you also get a FREE Domain + Great offers that are extremely helpful for WordPress users.
Sorry, here I'm not suggesting you
Bluehost India
, Because It has high cost and doesn't have good reviews. [So skip Indian verison]
Bluehost is the best quality cheap web hosting with great features, good speed and expert support. It is the most reliable hosting at a low price if you're going to buy hosting for long period.
Speed & Uptime
Page Load Speed: 425ms
Server Uptime: 99.99%
Bluehost WordPress Features
Free Domain Name for 12 Months
Recommended by WordPress.org
Free SSL certificate
30 Days money back promise
Hotlink Protection(Built-in Security)
E-commerce Ready Hosting
Expert Support 24/7 Available
Bluehost WordPress plans
Bluehost Price plans start at ₹185/month where you can host 1 website with 50 GB Web Space, Unmetered Bandwidth and 1 Free Domain Name when you buy for 36 months. For 12 months this same Plan will cost you ₹348/month.
Bluehost hosting provides 3 kinds of plans which are designed for a beginner & professional. Bluehost basic plan is good for newbies who want to start blogging or host only 1 website. But for Developers it's the Choice plan is great with unlimited specifications. You can also use Bluehost coupon to get it cheaper and with maximum offers.
Right Now I'm using Bluehost WordPress Hosting for my this Blog and due to its cheap price, I bought this hosting for 3 years.
Because after 1 year when its time to come to renew our hosting plans at any hosting provider it becomes expensive and then unwillingly we have to switch our host or pay a high amount.
So, If you're planning for Bluehost I'd highly advised you to buy this hosting for long period.
IF you want to Start a Money Making Blog on Bluehost here below is my ultimate article for you
After using Bluehost for this blog, I also have written a true review of this hosting:
Bluehost is best for
Blog Beginners
To host 1 or more websites
Upper plans are best for developers
Also Good Hosting for Freelancing
3. SiteGround
In 2004 some university friends start a web hosting service and now Siteground is managing more than 1,900,00 domains and providing its Hosting and Web Solution services worldwide. SiteGround is now world famous hosting due to its priority support and loading speed. For providing faster speed and server uptime SiteGround uses Solid States Drives(SSDs), NGINX Server, CloudFlare CDN, HTTP/2 servers and the latest version of PHP. It also uses Server Cache & Its own WordPress Cache Plugin to improve load time.
SiteGround Hosting is also Recommended by WordPress.org
This is a good Budget Hosting with some cool features for Developers and Bloggers both. It is also Recommend by WordPress that make this Hosting Platform much worthy. Siteground is Popular Hosting Among Bloggers like Bluehost, But Bluehost offers free domain and cheaper hosting compare to SiteGround when we buy for a long time.
SiteGround Speed & Uptime
Page Load Speed: 714ms
Server Uptime: 99.99%
SiteGround WordPress Features
Best WordPress & Shared Hosting
Recommended by WordPress.org
Free SSL and CDN
30 Days Money Back Guarantee
Free Daily Backups
WPSuper Cacher Plugin
SiteGround WordPress Plans
SiteGround Hosting Plans Start from ₹276/month in which you can host 1 Domain name with 10 GB Web Space, all essential features(CDN, SSL, Backup) and 10,000 monthly visits. The best part of this hosting plan there is the Same Price for 12 Months.
SiteGround Hosting has 3 Different price plans which start from ₹276/month and goes up to ₹836/month. Each SiteGround Bigger plan has some new advanced features which are designed for professional developers. But for newbies, SiteGround also has enough features in low plans including SSL certificate, CDN, Free Daily backup and website builder. SG is the best web hosting for WordPress in India, due to its useful features and good speed. You can use this WordPress hosting for your blogging and business site. You can also try Siteground coupon codes to get it cheaper. SiteGround is known for its support, security and speed, so If you're also looking for a web hosting which is fast and also in a budget I think SiteGround will be a good host for you. If you want to Start a Blog with SiteGround WordPress Hosting here is my ultimate beginner's special guide from Choose a Domain to How to make Money.
SiteGround is Best for:
Blog & Website Beginners
Startups & Agencies [Upper Plans]
Need the best hosting for 1 year
4. Cloudways WordPress Server
It's FREE for my referrals. [ Exclusive ]
Cloudways hosting is cloud managed hosting that provides hosting for WordPress, Drupal, Zoomla and many other platforms. It provides you hosting on different cloud servers like Digital Ocean, Amazon, Google Cloud, Linode, stack path and Vulter. Cloudways is also the best WordPress hosting in India in right budget you get the fastest cloud hosting with awesome useful features. This Cloud hosting is best and affordable Cloud-Based hosting especially build for WordPress sites or blogs. It is your best decision to start your profitable site on cloud hosting with CloudWays. It provides SSD drives which are faster as simple drives managed security and expert support.
Get Cloudways FREE
Hey guys… If you're looking for a FREE cloud hosting trial. You can try my exclusive Cloudways Promo Code. After applying this promo code, you'll get $10 Cloudways credit and after verifying your account.
Steps to get FREE Cloudways Hosting
Visit on Cloudways site
Signup on Cloudways and use this [WTP10] promo code
Verify your new account [Email & phone verifictaion]
Verify your credit card.
You got it!, Free $10 credit will automatically add in your account.
Cloudways Hosting Features:
6 Cloud Hosting Services
SSD-Based Hosting
1-Click Free SSL Installation
24/7 Live Chat
Automated Backups
Cloudways WP Migrator Plugin
Git Integration
CloudwaysBot Notifications
Free WordPress Cache Plugin
5. Dream Host
Dreamhost hosting is another leading name that is recommended by WordPress officially. Well, this hosting also has great features and offers for new users. It also provides the same offers as Bluehost or another hosting.
Dreamhost Features
Unlimited storage & bandwidth
Free Domain for 1 year
Recommended by WordPress
SSD storage
97 Days money back guarantee
Free SSL certificate
Dreamhost Speed & Loading Time
Page Load Speed: 719ms
Server Uptime: 99.96%
Dreamhost WordPress Plans
Dreamhost WordPress plans start from 181/mo when you buy for 3 years, and in this plan, you will get a FREE Domain +  Unlimited storage & traffic, FREE SSL certificate and fast SSD drives where you can host your 1 site.
Dreamhost hosting provides 2 kinda WordPress plans. It is best Unlimited WordPress hosting, which is also recommended by wordpress.org even this hosting is much cheaper than Bluehost and here you get more features than Bluehost, but Bluehost is Bluehost and Dreamhost is DreamHost/ You can understand, well if you're looking for an unlimited WordPress hosting at cheap price, you can try Dreamhost hosting.
Dreamhost is best for
Need unlimited cheap hosting
Best for blog beginners
6. HostGator India
HostGator India is an Indian Version of Hostgator which servers are located in India and USA. Early 2012 HostGator started its services in India and open 2 new offices in Mumbai and Bangalore. And now HostGator has a good name in Indian Hosting providers. HostGator is also a cheap web hosting in India which provides a wide range of hosting, domain service and other web services.
Speed & Uptime
Page Load Speed: 491ms
Server Uptime: 99.97%
HostGator India Hosting Features
Free SSL Certificate
99.9% Server Uptime Guarantee
1 Click Script Installation (WordPress, Joomla…)
24*7 Technical Support Available
45 Days Money Back Guarantee
HostGator India Plans
HostGator India price starts at ₹99/month where you can host 1 domain name with 10 GB Web Space, Free SSL and 5 Email accounts but when you buy for 5 years. If you want to buy this plan for 12 months it will cost you ₹159/month.
Hostgator has 4 different price plans from 99/month to 349/month but the advantage of buying Hostgator hosting is when we buy hosting for long period. For host 1 websites you can select its starter plan and but for host multiple sites only Its business plan is best but it is expensive as compared to another hosting price.
HostGator India is best for
If you buy hosting for a long time
Agency and Developers
Best for Blogging [Long Term]
7. A2 Hosting India
In 2001 UNIX System expert Bryan Muthig starts A2 Hosting with a boost at Michigan. Since while A2 has hosted thousands of websites and blogs. A2 Hosting India version offers a wide range of Web Hosting where you get the price in Indian Rupees. Probably it is not so cheap but for unlimited need, It can be the best hosting in India. This Web Hosting uses Swift servers, Server Cache & SSD to prove the fastest speed and uptime. If you need more speed you can also pick Turbo Server addon which is 20X faster or buy an upper plan which already has this feature.
A2 Hosting Speed & Uptime
Page Load Speed: 376ms
Server Uptime: 99.91%
A2 Hosting Features
Free Account Migration & CDN
Anytime Money Back Guarantee
Expert Crew 24*7 Support
FREE SSD & SSL Certificate

Unmetered

 Disk Space
1-CLICK 150+ Script Installs
WordPress Free Premium Page Builders
A2 Hosting Plans
A2 Hosting plan starts from ₹276/mo where you can host 1 website with unlimited web space and Free SSL when you buy for 36 months. For Faster Speed, you can also buy Turbo Server Addon(Extra FEE). For 1 year this same plan will cost you ₹587/mo.
A2 Web Hosting has 3 price plans that start from ₹276/mo and goes up to ₹656/mo. Its primary plan is low expensive but for host 1 website it is not cheap and has regular features. But its upper plans are good if you're going to live your multiple websites. For Web Developers & Agencies A2 hosting's SWIFT & Turbo plan is really a great deal. You can host multiple websites with the unlimited specification that is the primary need of any developer. It is the best and cheap WordPress Hosting that is available in India for developers who need unlimited fastest hosting. To get this hosting with maximum offer use A2 Hosting coupon code. The best part of A2 hosting here you got Any Time Money Back Guarantee, meaning If during your plan period you're not satisfied with a2 hosting you can apply for money back. This Policy has some money back term of how much money will you get back.
A2 Hosting is best for
Unfortunately, A2 hosting is not cheap for 1 site but it is a cheap deal when you need Hosting for multiple site or heavy traffic.
Best for Developers & Freelancer
For a Big Fastest Website with Turbo Server
Agencies can also get the unlimited specification
8. iPage
iPage Hosting is the best solution for developers who need an unlimited hosting at a low price, this Hosting comes with all essential features + unlimited free domain at a cheap price. iPage Hosting is best unlimited cheap WordPress hosting, iPage has only single Hosting plan which provides Free Domain name with unlimited disk space, bandwidth and Free SSL. So we can say that iPage is the best-unlimited hosting in India.
iPage Speed & Uptime
Page Load Speed: 821ms
Server Uptime: 99.98%
iPage Hosting Features
Free Domain Name
Unlimited Disk Space
Free SSL and Emails
1 Click CMS(WordPress, Drupal…) Script Install
30 Days money back guarantee
iPage Hosting Plan
iPage Hosting Plan Starts at ₹140/mo where you can host unlimited domains with a Free Domain Name, $200 Ad Credit and unlimited web space when you by for 36 months. You can also get this same iPage plan for 12 months at ₹209/mo. It is also cheap WordPress hosting available in India for WordPress users and who need shared hosting to host their unlimited websites at unlimited storage. GET IPAGE HOSTING
9. InMotion WordPress
InMotion Speed & Uptime
Page Load Speed: 855ms
Server Uptime: 99.95%
InMotion WordPress Features
Free Domain & SSL
Jetpack Personal License
WordPress Optimized Stack

Drag and Drop Page Builder

Automatic WordPress Updates
90 days money back guarantee
10. Name Cheap
NameCheap is ICNAA certified technology company which manage over 10 million domain names and now a leading company as a domain registrar. Namecheap also provides web hosting, security solutions and market applications. It is a best and low budget hosting company which also served the best hosting solution. It provides all kind of web hosting solution and has its data centre at US and UK you can select anyone according to your need but for UK centre you've to pay extra.
NameCheap Speed & Uptime
Page Load Speed: 942ms
Server Uptime: 99.88%
Namecheap WordPress Features
Free SSL Certificates
Website Builder
Unmetered Bandwidth
UK and US Data Centers
30-day money-back guarantee
NameCheap WordPress plans
Namecheap WordPress price stats from ₹91/mo where you can host up to 3 websites under 20GB server space and also get unmetered bandwidth with a website builder. It is the best deal if you wanna host multiple websites on a single host.
It is best cheap hosting in India to host multiple sites, here you also get Free SSL for all sites and in just ₹1097 you can host up to 3 websites. It is also best and cheap WordPress hosting India due to its low prices and sufficient features. And its upper unlimited plans allow you to host unlimited websites with unlimited specification so, for Developers and agencies which build multiple sites every month, Namecheap can be a good host. I'm also personally using NameCheap Stellar plan to host 1 of my PHP site and it is providing good speed and uptime to my site.
NameCheap is Best for:
Namecheap Hosting is a good deal if you wanna host more then one website in low budget. But I think for Blog Hosting you should scroll this page more.
Need cheap hosting for multiple sites
Best for freelancers
11. Hostinger India
Hostinger is an international brand which is providing its services in 178 countries across 29 million users. That represents that Hostinger is a leading brand in web services. Hosting is the cheapest WordPress hosting India for new users. Hostinger India is it's Indian Hosting solution where you can get the best web hosting at a cheap price and also support from local people. Eairler Hosting also provides Free web hosting but It was really so slow and suck each time. Hosting India is the best and cheapest hosting solution for bloggers and Developers if you need web hosting for a long time. Here you can also select Hosting Services for a short time period.
Hostinger Speed & Uptime
Page Load Speed: 385ms
Server Uptime: 99.87%
Hostinger WordPress Features
Free SSL and Domain with upper plans
Drag and Drop Page Builder
30-Day Money-Back Guarantee
Fast and optimize web server
One click script install
Hostinger WordPress Plans
Hostinger India plans start from ₹45/mo where you can host 1 website and get 10 GB space and 100GB when you buy this plan for 48 months period. For 1 year this same plan will cost you ₹295/mo so It is not a cheap hosting.
Hostinger price is reasonable if you need hosting for a long, It has good speed and great support because It is a worldwide company and its server are located at many places. If you're a developer and agency holder then bigger plans of Hostinger can a good choice, here you also get a massive size of Bandwidth which can easily handle your high traffic. I've personally used its premium hosting plan and the speed, ease of use and support was really good, But it is not cheap hosting until you won't buy this for a long duration.
Hostinger is Best For
Probably Hosting starting price is very low but it is cheap and best deal when you buy its upper plans for 24 or 48 months. For 1 website buying its starting price plan(₹45/mo) for 48 months is not a good deal.
Best for Developers & Agencies
Also good for a Freelancer
Cheap when you buy hosting for long
Good Speed, Support and Easy of use
12. Big Rock
Big Rock is an Indian Hosting Company which is founded in 2010 by Bhavin Turakhia.  Bigrock Provides domain, Hosting, Email and Cloud Services to build your business online. BigRock is also best WordPress hosting in India but it is really expensive. BigRock is one of the oldest hosting company in India which is providing cheap hosting but its servers are located in the United States.
Big Rock Hosting Features
99.9% Uptime Guarantee
Starting low price
Free SSL Certificate
30 day Money Back Guarantee
One click script install
BigRock Hosting Plans
BigRock Hosting price start from ₹199/month, in this package you can get Linux Web Hosting for one domain name with 20 GB web space but to avail this offer you've to buy for 10 years. For 1 year this same plan will cost you ₹149/month.
BigRock Hosting has 4 different plans for Beginners & Professionals. This Indian Hosting Brand I'm seeing since I was a child that time Bigrock use TV advertisement and I think that they are selling a solid and big rock(stone). Hehe  🙂 Well, now I got what they were adventures. BigRock is providing cheap web hosting in India at a reasonable price but its plans are cheap when you buy them for long period. For 1 year the hosting price is also not high but BigRock is now out of era hosting.
BigRock is best
If you want to Try BigRock
If you love Indian Hosting Company
Wrap it, Best and Cheap WordPress Hosting India
These are the top 10 WordPress hosting companies in India which are providing fast, secure and supportive web hosting. All these upper hosting plans are cheap WordPress hosting in India with their features, price, speed and the reason why you should choose them. Well, Whatever is your choice or your budget but Try to choose always best web hosting provider of India so after purchasing hosting you won't face any problem. I hope now you've got the best cheap web hosting India in 2019 to Start your Blog, Business Websites or Services for Clients. But If still, you're confused about Which is good hosting and plan for you? Let me help you… 💡
I need Cheap and Best WordPress Hosting India for
Let's imagine these 3 conditions and pick the right host plan.
1. Hosting for Blogging
For Blogging, we need a fastest and secure Cheap WordPress(WP) hosting so I'd recommend you.
2. Hosting for host multiple sites
To host multiple sites we need more sources and cheap unlimited plans, so I'd recommend you
3. Hosting for StartUp/Agency
A Server that can handle heavy traffic and host multiple sites is the need for any StartUp and Agency. Keep these points in mind I'd like to recommend to you.
Other Related Post
FAQ on WordPress Hosting Provider India
I know you've some doubts about WordPress hosting and its plan. Because there are so many WordPress hosting available in India so choosing the right host make a difficult task. We are looking for a best and quality WordPress hosting in our decide budget. Yes, It was also my AIM when the first time I was looking for a WordPress hosting for my blog. And finally, I got it. As you know right now I'm using Bluehost WordPress Hosting for my this blog, because It was in my budget and providing me with good features. Now let's know more about the best WordPress hosting providers and India and which is best hosting. BTW I've already suggested you some good suggestion about hosting according to your need and budget and which is the best plan for you. But here again, I'll try to solve your all possible queries.
Can I use Free Domain at Another hosting?
Yes, you can use a free domain with another hosting provider by changing its DNS(Domain Name Server). I've tried this at Godaddy, I got a Free domain name but I host it with Hostgator and so on.
For which WordPress Hosting is best?
WordPress hosting is specially optimised for WordPress CMS. It provides you with a good operating system, server speed and fastest loading of WordPress file. WordPress hosting is good for Bloggers, Web Developers and Agenices. Even at WordPress hosting, you can also host PHP sites.